This shop has been compensated by Collective Bias Inc, and it's advertiser. All thoughts and opinions are mine along. #CreateWithHP #CollectiveBias
Back-to-school has always been a strange season to me. Where I grew up in New York, school never started until the Wednesday after Labor Day each year. It always seemed so weird to me that stores were putting out back to school adds in June and July when summer vacation had literally just started. It never really occurred to me that other states started earlier until I went to college and friends would tell me that their schools started in July or August.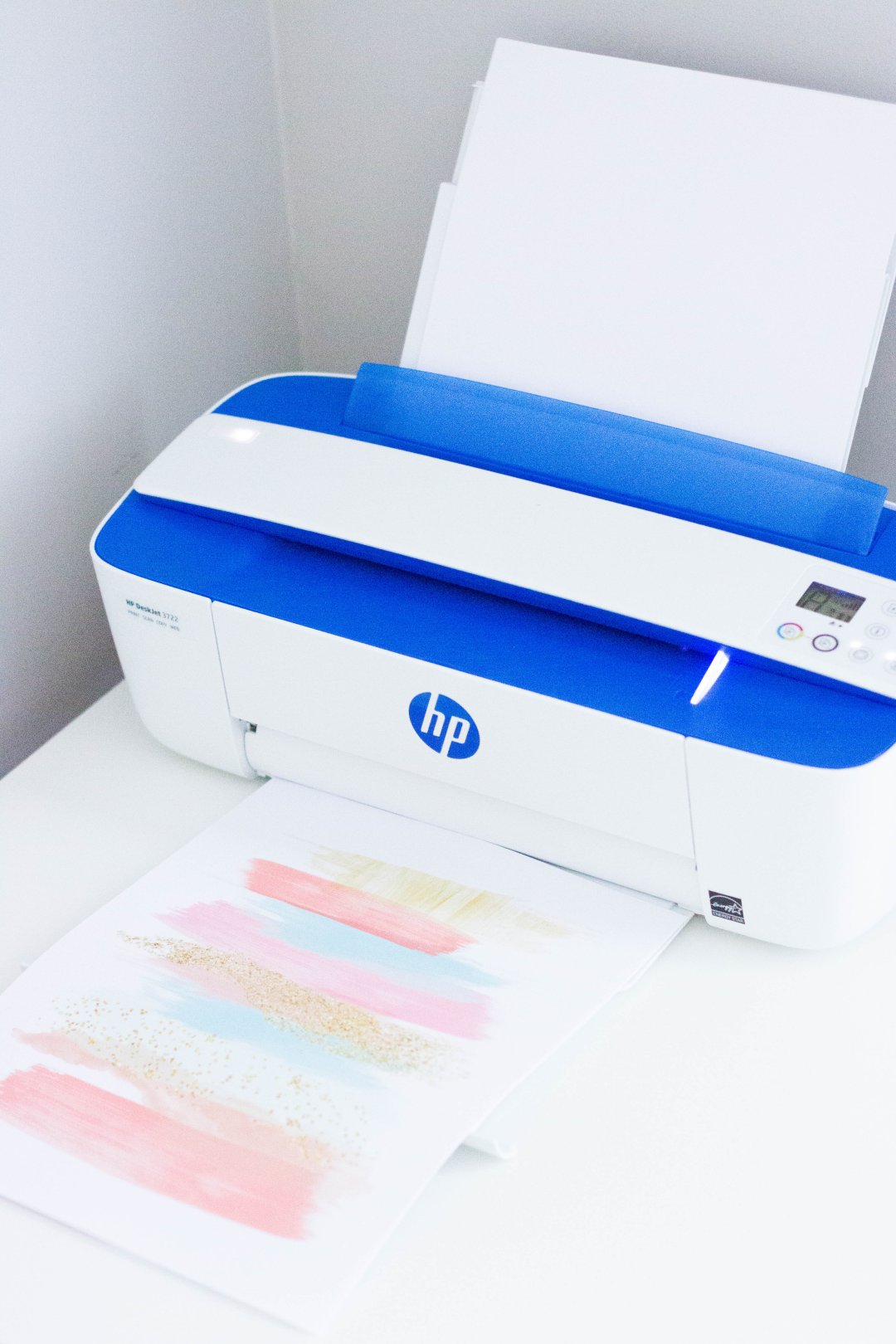 Click this photo to shop this printer now!
Now that I'm a mother who has school aged kids that don't live in NY, I've experienced the early summer back-to-school rush first hand this year. School started here in Georgia on July 31st, and despite the fact that my kids didn't start school until this week, and my college classes don't start until September, if we wanted any shot of the local stores having school supplies still, we had to get all of that done weeks and weeks ago.
Since this is going to be my last year of college I wanted to make myself a dedicated space where I could do my homework each day while the kids are in school. We've had this little office space in our basement ever since we moved into our house, but I wanted to spend a few minutes giving it a little love this week so that it was cute, and functional, and actually made me want to be in there.
One thing that I hated about this space was that the old printer we had on our desk was so big that if I had my laptop on the desk, it would hit the printer. There was never a way to space everything out and get comfortable.
When we were at Walmart getting some back to school supplies, we picked up
the new HP Deskjet 3722 All-In-One Printer/Copier/Scanner
and it has been the greatest upgrade ever. It's super affordable, comes in three different colors (ours is
dragonfly blue
!), and it's the world's smallest all-in-one printer, meaning it's not competing for space with the rest of the items on my desk. There are some in-store demos happening at local Walmart stores too, so be sure to see if your store is hosting one!
Another bonus about this printer is that it's wireless, meaning I can print something off in my bedroom, and then go down to the office, and it's there waiting for me. You can also
print things off from your mobile device
which is super thrilling!
Once we had the new printer squared away, I wanted to put it to the test and make my office look a little cuter too. I bought some really inexpensive cl
ipboards from Walmart, and then used my new HP printer to print out some fun printables. I then attached them to the clipboards and hung them on the wall with sticky clips to make this a super easy and fun DIY project that totally helped to take my office space to the next level!
What are your office space must haves? Are you tired of your current printer taking up valuable real estate one your desk?
Head on over to Walmart's website
and see if your local store has one of these printers for you to pick up during this back to school season!