This shop has been compensated by Collective Bias Inc, and it's advertiser, all thoughts and opinions are my own. #SleepWellWithCopperFit #CollectiveBias
Derek and I have been married for seven years this month, and in that time we have gone through five mattresses. Some we got rid of during cross country moves when it was just more practical to get one at the new location, but some we've gotten rid of because they weren't a good fit for our sleeping habits.
When we moved to Utah in September, we bought a very inexpensive mattress just so we would have something, but then decided to make our spare room a guest bedroom, and then we got a king size mattress for our master bedroom. That first king size that we had was great, but during my marathon training especially I felt like it was hard for me to get a restful night sleep, and I felt like getting out of bed the next morning to complete my next workout was a task that was harder than it should be. I was sleeping, but I just never woke up feeling rested if that makes any sense.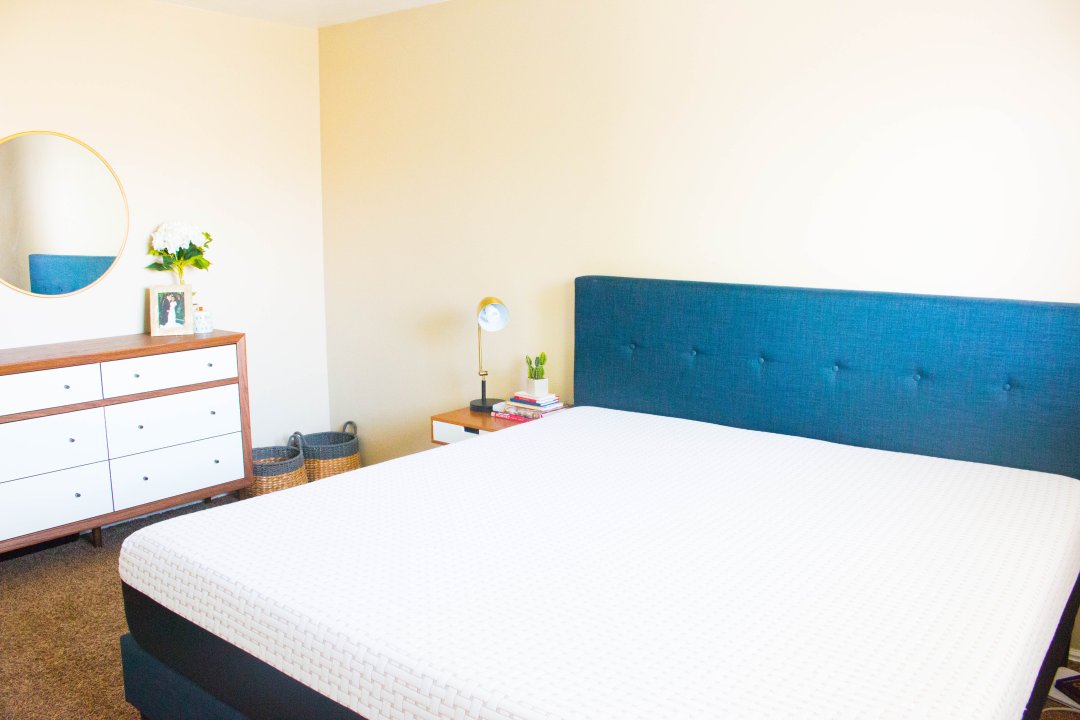 Fast forward a few months and we got this new king size Copper Fit® Replenish Mattress. It's designed for a deep and rejuvenating sleep with it's
copper infused memory foam
that cradles the body and provides great pressure relief to help eliminate troublesome aches and pains.
Copper Fit® Mattresses help relieve pain and inflammation helping you recover and perform better. This happens through their
5-zoned support layer
that helps target different pressure points in your body starting with your head and shoulders, and working it's way down through your back, hip and heels.
While training for my marathon I fell and sprained a joint in my hip while bringing Em into school one day, and I needed a lot of maintenance at the chiropractor through the remainder of my marathon training. I
never felt fully recovered from that injury. With our Copper Fit® Mattress, I feel myself waking up each morning ready to tackle the next workout on my schedule, and I'm not nearly in as much pain as I was a few months prior.
I've woken up everyday the last few weeks telling Derek how much I love our new mattress, and I've even told him several times, "this is the bed I want to grow old on!"
If you're interested in getting a Copper Fit® Replenish Mattress, you can head over to their site and
have one shipped directly to your door
! They come vacuum packed in a manageable size box so that you can easily move your new mattress to the room you want to set it up in. They have a 100 night money-back guarantee, and free shipping and returns which makes it a super low risk investment when ordering something online. Bonus points that you can order it in white or black, and in twin, full, queen, or king sizes, meaning that Copper Fit® Mattress has a bed that is perfect for everyone in your entire family!